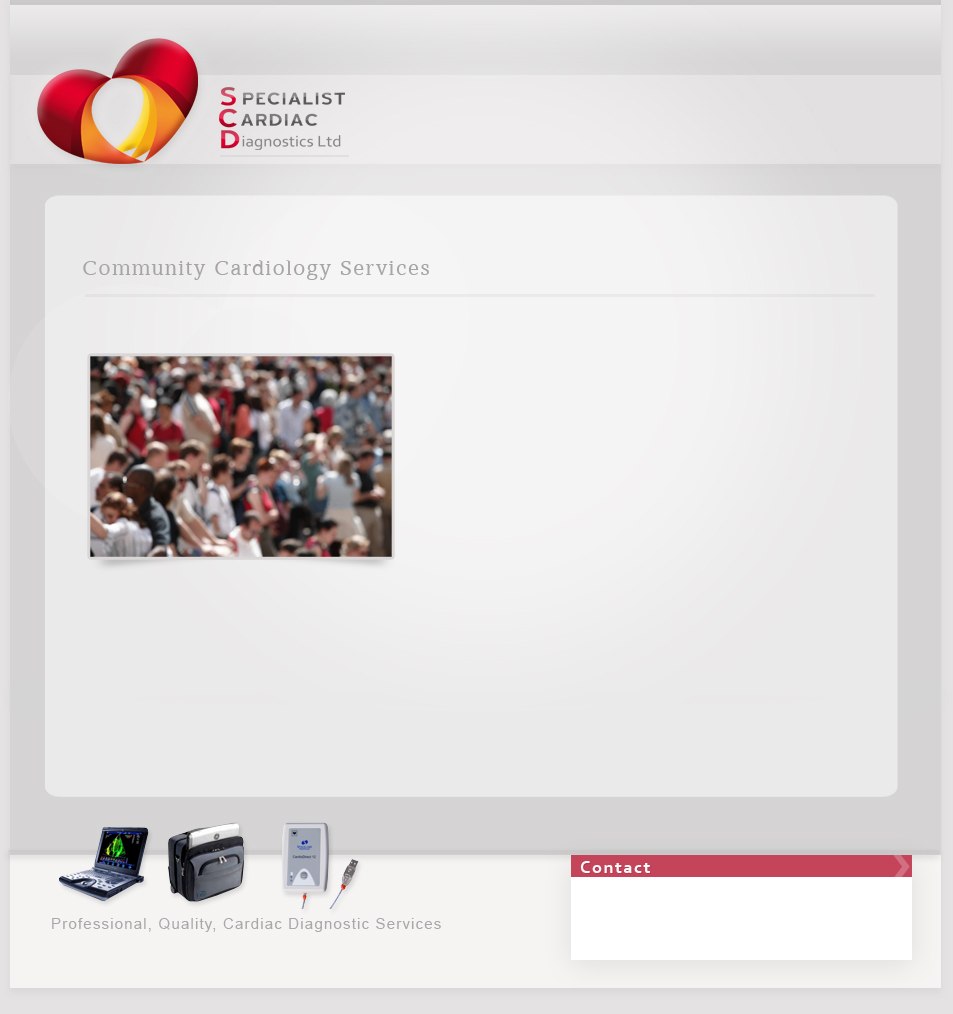 Bring the high quality expert cardiac diagnostics service of a major London Hospital out into the community. Improve the patient pathway cost effectively.


Services available:


• Echocardiography
• ECG
• 24 hr ambulatory ECG recording
• 24 hr ambulatory BP recording

All cardiac tests are performed and reported by accredited clinical staff and follow-up advice provided.

Regular external audits ensure Quality Assurance.


Commissioners:
Please click on attached document for
more detailed information:

> Community Document


Contact us for more information - Tel: 020 3327 1993
Product images by GE Healthcare
and Spacelabs