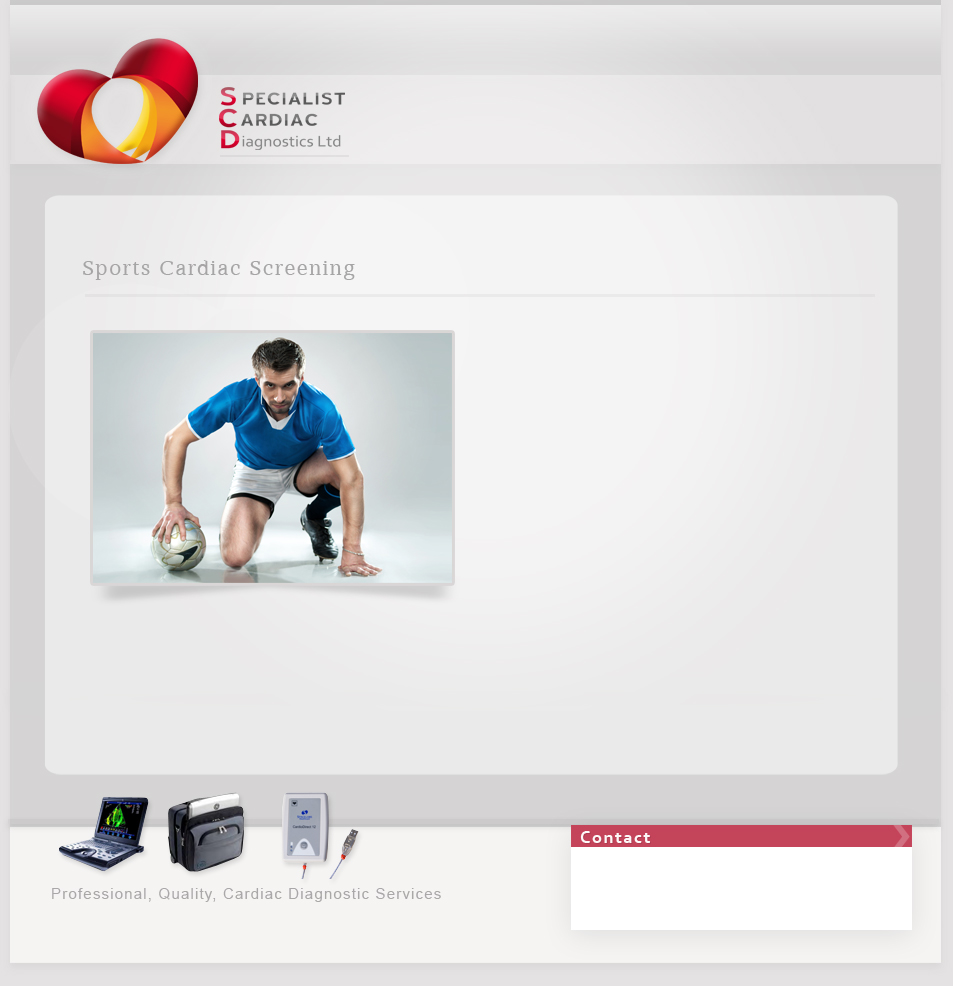 Tests available at sports clubs or homes:

(see test information for further details)

• ECG
• Echocardiography
• 24hr ECG ambulatory monitoring
• 24hr blood pressure monitoring

Cardiac diagnostic equipment can be brought to Sports clubs or peoples homes to perform cardiac screening. Reports will be supplied and if required referral to a Private Cardiologist can be made.


For a quote and further information contact us
Product images by GE Healthcare
and Spacelabs
Specialist Cardiac Diagnostics Ltd has been involved in cardiac screening of premiership footballers.

It is essential whether you are a top professional athlete or a recreational sports person to ensure the heart and blood pressure are normal.